Find an Attorney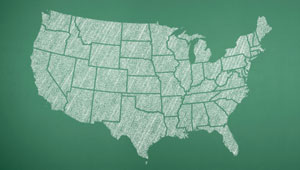 Working with an expert in adoption law will help ensure that your adoption proceeds smoothly. The Academy Directory is a listing of the current fellows of the American Academy of Adoption Attorneys in each State.  Get Started
AAARTA 
You may also want to learn about building your family through the use of Assisted Reproductive Technology.  For more information about this option please visit us at the American Academy of Assisted Reproductive Technology Attorneys (AAARTA) website by clicking here. 
Interested in joining AAAA?  
If you are interested in becoming a Fellow of the Academy, click here.
Agency Directory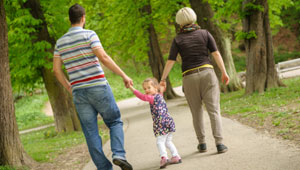 Formerly available only to AAAA members, the Agency Directory provides you with information about adoption agencies that have an affiliation either directly or indirectly with one or more current AAAA members.
Get Started
News & Events
Mid-Year Conference - Philadelphia, Pennsylvania

 AAAA/AAARTA "Creating Your Child's Story" Family Building Expo and AAAA Mid-year Fall Conference, "Adoption: Changing the Story for Children", information Click  HERE . The conference will be in Philadelphia, Pennsylvania at the Four Seasons Hotel, for reservations, click here.  Online registration can be done by clicking HERE! To see the CLE's offered, click HERE.
Academy Fellows mark your calendars for our 2015 annual conference in St. Petersburg, Fla. 4/26 - 4/29.  Registration form HERE.
This conference is for Academy Fellows only. If you are interested in becoming a Fellow please click here.
AAAA introduces a new Provisional Membership program, an opportunity for younger, less experienced adoption lawyers to have access to AAAA programs and begin the path to full Fellowship. 
Click here for more information on Provisional Membership.
Accuracy for Adoptees Act. 
Focus on a Fellow, an interview with Dan Ziskin
"How many lawyers get to do 'happy' law?" asked Fellow Daniel Ziskin, when asked why he chose to practice in the area of adoptions and assisted fertility. "I feel as though I'm involved in something that is truly helpful to people and significant. We're helping to make children's lives so much better than they might otherwise have been. We're making a real difference."  Continue Reading...
Angels in Adoption 
The Congressional Coalition on Adoption Institute's (CCAI) Angels in Adoption™ Program honors individuals, couples, and organizations that have made extraordinary contributions on behalf of children in need of families. Many Academy Fellows have been named Angels in Adoption as has the Academy itself. For a complete list of Academy Angels, click here.